As well as retailing unique silver, gold, platinum and diamond jewellery, we also offer a range of professional jewellery services: repairs, replacing stones, commissions, remodelling, probate and insurance valuations, recycling, buying unwanted and broken jewellery, replacing watch straps and batteries.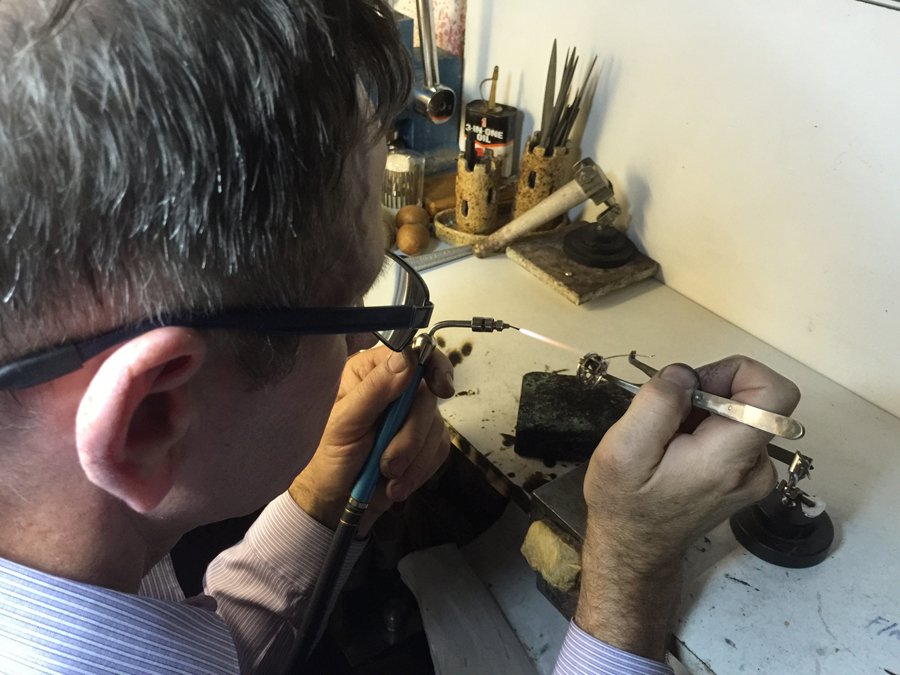 Remodelling service
Do you have old jewellery you no longer wear? Old and worn items that need repair? Perhaps precious pieces given to you by loved ones, or items that hold sentimental value but the design no longer works for you. William Warne offers a bespoke service to remodel your old jewellery into new, unique pieces you will fall in love with all over again.
Here is a selection of some of our recent commissions:
This service is great for clients who want to hold on to their beloved pieces and freshen up the design. It is also an eco-friendly option for clients who don't want to source new gold for ethical reasons and would rather recycle and re-use what they already have. If you are interested in remodelling an item to create a stunning unique piece of jewellery, get in touch with us to find out more about the possibilities.